THE IMPLEMENTATION OF PHBS IN EARLY CHILDREN'S EDUCATION (PAUD) THROUGH HOW TO WASH YOUR HANDS WITH SOAP Correctly
Keywords:
Cuci Tangan, PHBS
Abstract
Organisasi Kesehatan Dunia (WHO) telah mencanangkan konsep sekolah sehat (Health Promoting School ), adalah sekolah yang telah melaksanakan UKS (Usaha Kesehatan Sekolah) dengan ciri-ciri melibatkan semua pihak yang berkitan dengan masalah kesehatan sekolah, menciptakan lingkungan yang sehat dan aman, memberikan pendidikan kesehatan, ada kebijakan dan upaya sekolah untuk mempromosikan kesehatan dan berperan aktif dalam meningkatkan kesehatan masyarakat. Anak sekolah merupakan generasi penerus bangsa yang perlu dijaga, ditingkatkan dan dilindungi kesehatannya. Beberapa kegiatan peserta didik dalam menerapkan PHBS di sekolah antara lain mencuci tangan dengan sabun dan air bersih dengan menerapkan PHBS di sekolah maka peserta didik ikut berperan aktif  dalam mewujudkan lingkungan sekolah yang sehat.
Downloads
Download data is not yet available.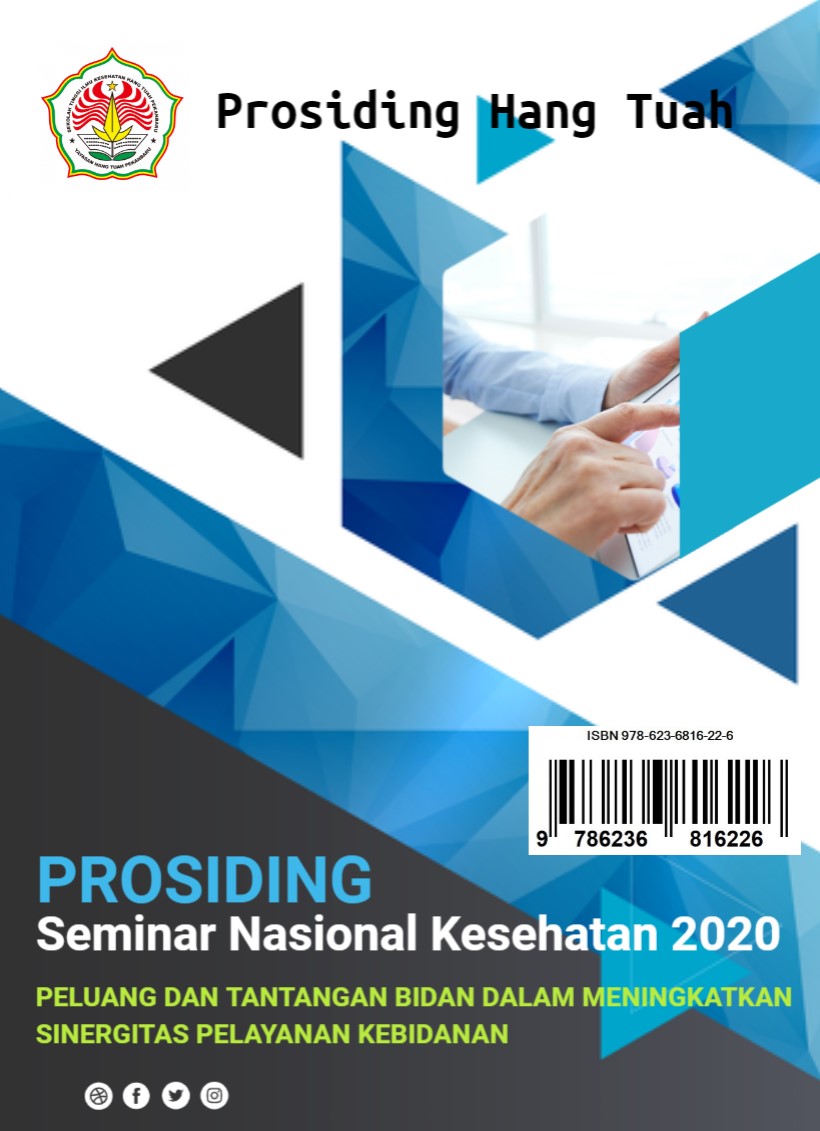 How to Cite
Yulviana, R., Mayang, S., & Utari , R. (2021). THE IMPLEMENTATION OF PHBS IN EARLY CHILDREN'S EDUCATION (PAUD) THROUGH HOW TO WASH YOUR HANDS WITH SOAP Correctly. Prosiding Hang Tuah Pekanbaru, 1(2), 54–58. https://doi.org/10.25311/prosiding.Vol1.Iss2.84