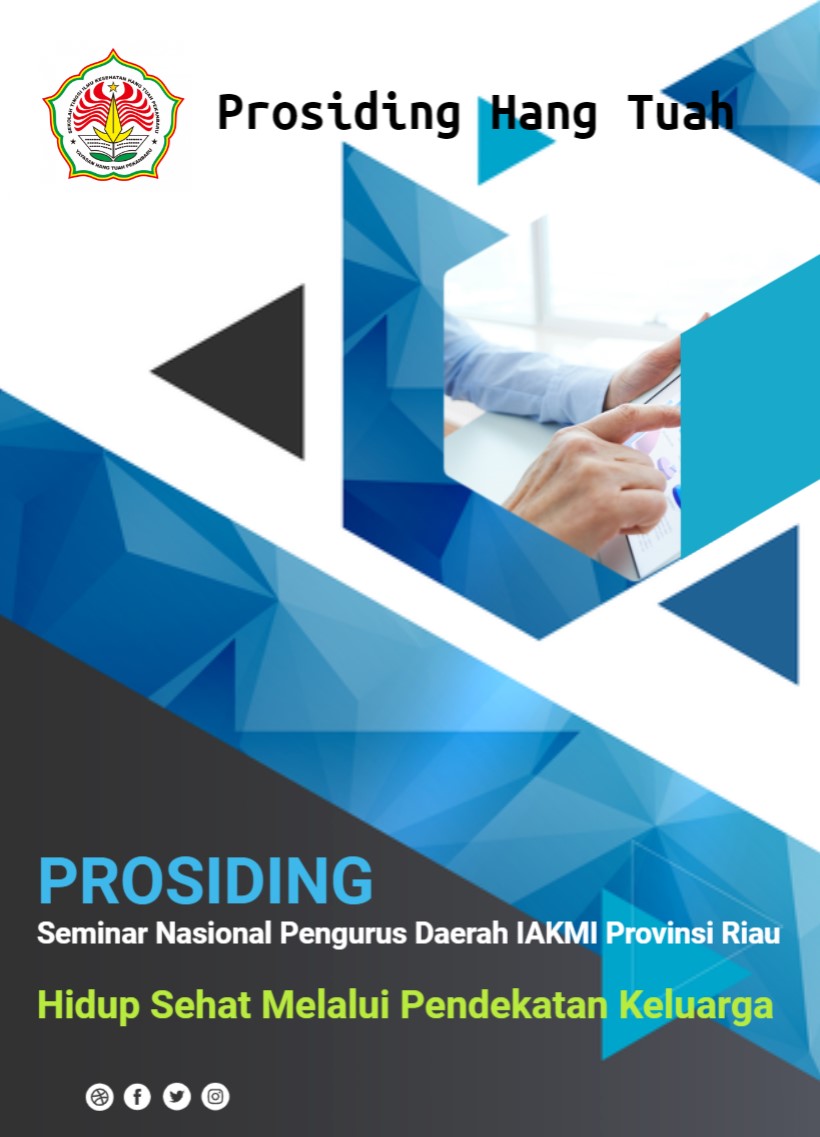 Prosiding Hang Tuah  is published in English and it is open to authors around the world regardless of the nationality. It is currently published three times a year, i.e. in April, August, and December. International Journal of Health Sciences is a forum for scholarly and state-of-the-art research into all aspects of health sciences education. It will publish empirical studies as well as discussions of theoretical issues and practical implications. The primary focus of the Journal is linking theory to practice, thus priority will be given to papers that have a sound theoretical basis and strong methodology.
Editor in Chief: Jasrida Yunita
e-ISSN: 2777-1466
Frequency: Annually
Current Issue
2020: PELUANG DAN TANTANGAN BIDAN DALAM MENINGKATKAN SINERGITAS PELAYANAN KEBIDANAN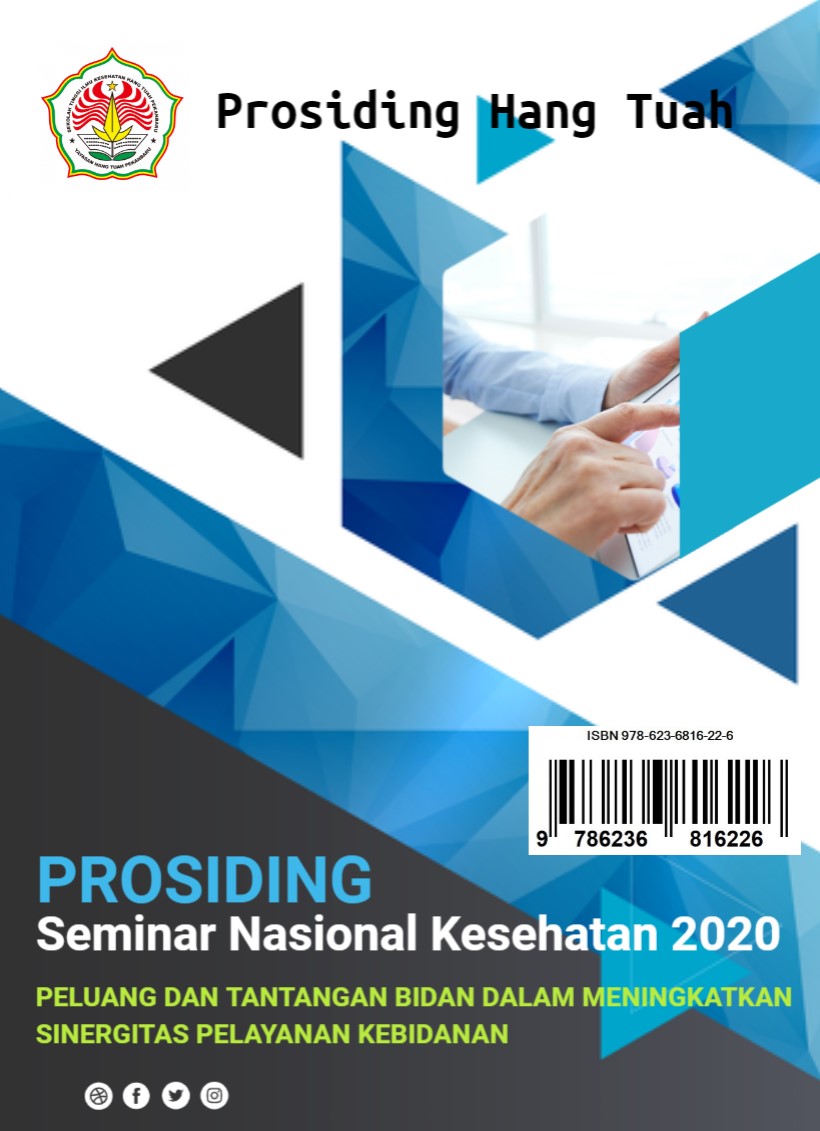 Prosiding ini berisi kumpulan hasil pengabdian masyarakat dari berbagai daerah di Indonesia yang telah dipresentasikan dan didiskusikan dalam Seminar Nasional Kesehatan 2020 yang diadakan oleh Program Studi Kebidanan Program Sarjana dan Program Studi Pendidikan Profesi Bidan Program Profesi pada Hari Selasa, 03 Maret 2020. Seminar ini mengangkat tema "Peluang dan Tantangan Bidan Dalam Meningkatkan Sinergitas Pelayanan Kebidanan†yang disusun oleh para dosen kebidanan. Prosiding ini disusun untuk memberikan gagasan dan hasil pengabdian masyarakat terkait dengan bidang kesehatan masyarakat dan bidang kesehatan ibu dan anak.
Articles
Abstract viewed:

434

PDF downloaded:

525

Abstract viewed:

1465

PDF downloaded:

2353

Abstract viewed:

467

PDF downloaded:

570

Abstract viewed:

345

PDF downloaded:

396

Abstract viewed:

531

PDF downloaded:

525

Abstract viewed:

123

PDF downloaded:

190

Abstract viewed:

797

PDF downloaded:

1343

Abstract viewed:

94

PDF downloaded:

118

Abstract viewed:

376

PDF downloaded:

457

Abstract viewed:

239

PDF downloaded:

229

Abstract viewed:

200

PDF downloaded:

207

Abstract viewed:

158

PDF downloaded:

226

Abstract viewed:

177

PDF downloaded:

225

Abstract viewed:

202

PDF downloaded:

233

Abstract viewed:

278

PDF downloaded:

1013

Abstract viewed:

277

PDF downloaded:

325

Abstract viewed:

309

PDF downloaded:

415

Abstract viewed:

140

PDF downloaded:

177
View All Issues